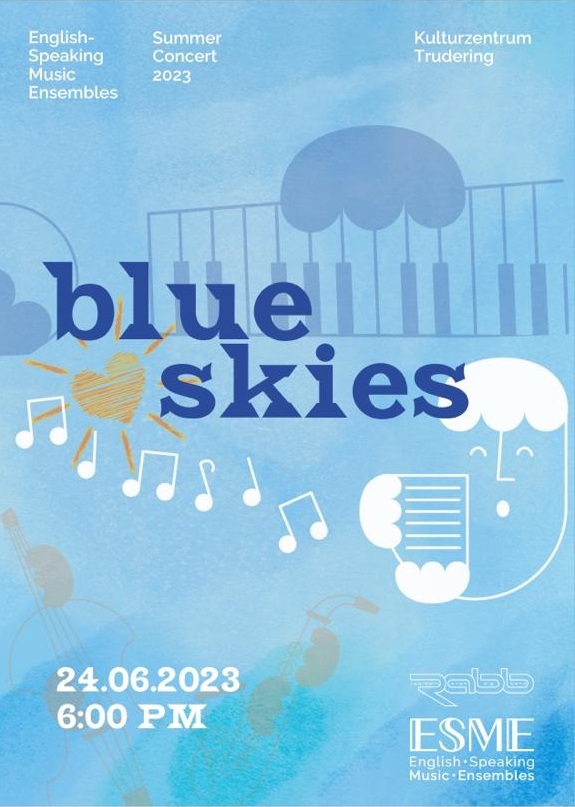 Blue skies smilin' at me
Nothin' but blue skies do I see…" ♫♪
Experience a delightful summer evening of music at our upcoming "Blue Skies" concert!
Hosted by ESME e.V. (English-Speaking Music Ensembles), the concert will feature the ESME Singers, the ESME Orchestra, and the Resident Alien Big Band.
Don't miss out on this wonderful opportunity to soak up warm summer vibes and the joy of fantastic live music!